Junior Kindergarten
The Path to Being Kindergarten-Ready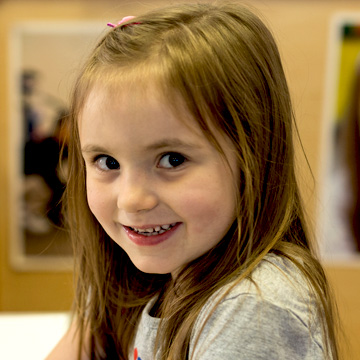 After an unexpected disruption to the previous school year, you probably have questions about the fall. Not so sure about starting kindergarten? Was Pre-K abbreviated or negatively impacted for your child? We have a path for them to follow: Junior Kindergarten.
Comprehensive Curriculum and Knowledge Areas
This full-day program offers comprehensive preparation for kindergarten with nationally recognized curricula and key experiences in these important knowledge areas:
Language & Literacy: Children develop important skills including naming the letters of the alphabet (upper- and lowercase), ordering sounds, reading and writing very short words, and participating in early reading, writing, vocabulary, and communication exercises.
Math: Children develop the ability to count, identify numerals, add, subtract, and measure. We also explore patterns, sorting and ordering, and geometry. This acts as an introduction to concepts they will explore more fully in kindergarten.
Nature and Science: This subject features hands-on learning experiences for children to explore, discover, and investigate themes including Animals, Health and Feelings; Weather/Seasons; and Plant Life Cycles.
Social Studies: We help children to explore and further their understanding of themselves, their family, their community, and the world all around them.
Creative Arts: To express feelings and ideas, children have the opportunity to engage in movement, music, visual arts, and drama experiences.
Physical Development and Health: Children continue their development of large and fine motor skills while they navigate their environment and gain a deeper understanding of health and nutrition.
Critical Learning Skills: Children develop their abilities for sustaining their attention, following routines, self-regulating, finding different perspectives, following complex directions, and communicating effectively.