Junior Kindergarten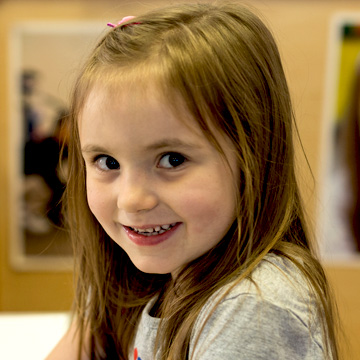 We designed this unique program specifically for older 4-year-olds and young 5-year-olds. Children are introduced to the format and structure of a kindergarten day, while developing essential skills to succeed in elementary school. Junior Kindergarten inspires independence and confidence, and prepares children to be ready for kindergarten.
With award-winning, nationally recognized curricula, plus kindergarten-level lessons in reading, writing, and math, we guide children to make strides across seven developmental scales:
Language and Literacy: Through stories, reading, and emergent writing, children develop their reading, writing, and communication skills. They work to combine sounds and name all the letters in the alphabet.
Math: Children develop the ability to count, identify numerals, add, subtract, and measure. We also explore patterns, sorting and ordering, and geometry.
Nature and Science: Children develop the ability to observe, describe, predict, and gather data, to further their understanding of the natural and physical world around them.
Social Studies: We help children to explore and further their understanding of themselves, their family, their community, and the world all around them.
Creative Arts: To express feelings and ideas, children have the opportunity to engage in movement, music, visual arts, and drama experiences.
Physical Development and Health: Children continue their development of large and fine motor skills while they navigate their environment and gain a deeper understanding of health and nutrition.
Critical Learning Skills: Children develop their abilities for sustaining their attention, following routines, self-regulating, finding different perspectives, following complex directions, and communicating effectively.