Mobile App: Stay Connected for Every Precious Moment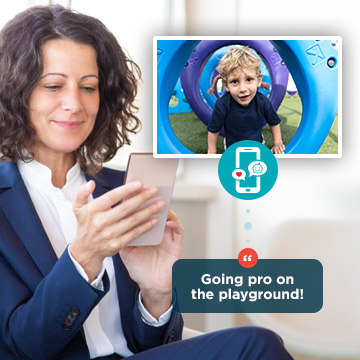 We understand that parents want to be with their children all the time. That's why we're working to ensure you won't miss a single precious moment. Our mobile app for parents gives you access to real-time photos and updates about your child's day.
Receive videos and photos
Kudos: Teachers can quickly share out "wow" moments
Milestone and learning updates from your child's teacher
Here are a few more mobile app highlights:
Parents can share access with others, such as grandparents.
Easily share photos via texts and emails.
Previous updates don't expire; you can always scroll down to relive favorite memories.
We prioritize security, so you can rest assured your updates are private, visible only to you and whomever you choose to receive them.